Export Data allows you to quickly download and export your current account data. If you only need to export a single Subject's details see Exporting a Single Subject for additional information on how to do this.
Navigate to the My Account page under the More Button in the top right with the 3 blue dots.

Once there, select maintenance on the left hand side.

Once on the maintenance page select export at the bottom at you will be presented with 3 options of how to export all of your subjects:
Summary Export This will provide basic information about each subject with abbreviated information about each of the tests.
Details Export This will provide information about each subject and then a detailed view of each subject and their tests in additional tabs of the spreadsheet.
Single Sheet Export provides a single sheet summary of individual subjects organized by row and test administration.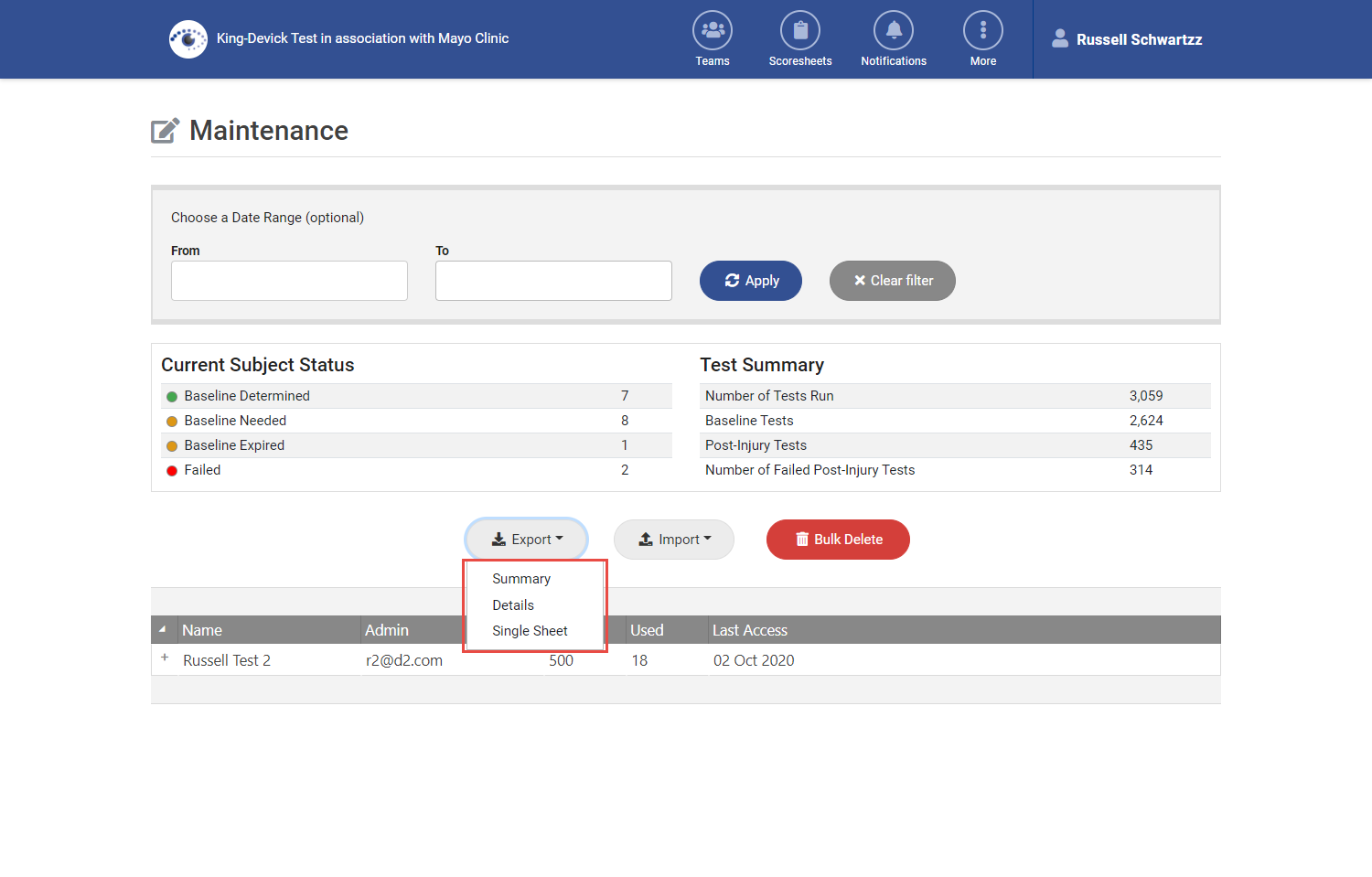 Once you have selected the output method you will be prompted to download an Excel spreadsheet of the data you requested.